Smart Water Solution
Driving the Water Utility Industry to become digital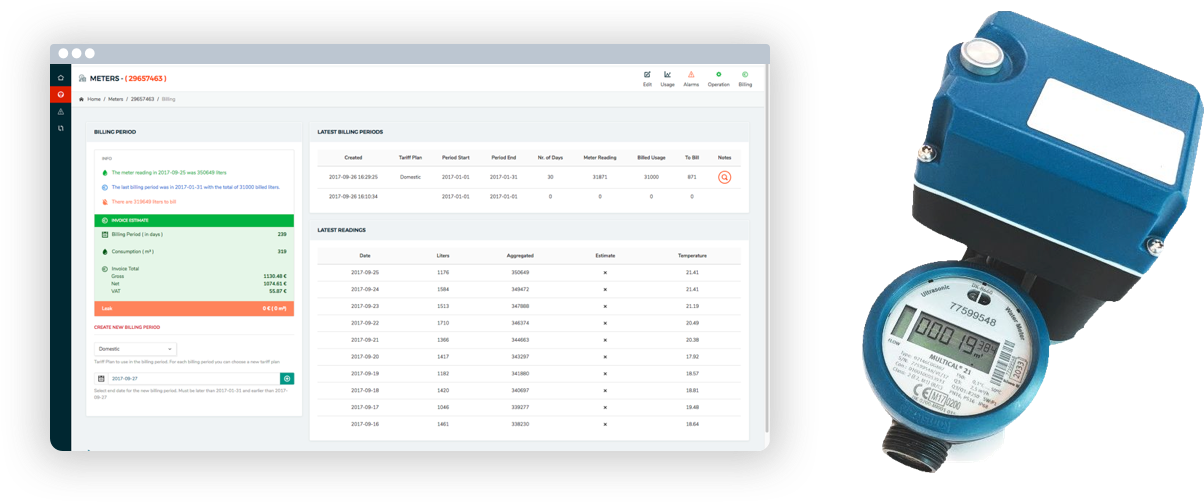 The combination of top of the edge IoT devices and a powerful software platform, that will bring automatism and intelligence to your processes
Request a demo from our sales team.
Discover the combination of a unique, single and integrated IoT device with a meter and a remote-controlled valve with a powerful software platform.
Manage the IoT devices from deployment to invoicing.
Featuring device management and operation, customer management, invoicing and powerful Analytics, we have the right setup for your company to improve data quality, correct billing of your customers and minimize the risk of revenue losses.